Macau International Airport and Airports Council International Asia-Pacific Co-organize "2015 ACI Asia-Pacific Small and Emerging Airports Seminar"
2015 / 11 / 26
Macau International Airport Co., Ltd. (CAM) and Airports Council International (ACI) Asia-Pacific co-organized the "2015 ACI Asia-Pacific Small and Emerging Airports Seminar (SEAS)" during 25th to 27th November 2015 in Macau.  As one of the activities to mark the 20th anniversary of Macau International Airport (MIA), and coincide with the 10th anniversary of the unification of Asia and Pacific regions of ACI, the seminar unites leading speakers and professionals from all sectors across the aviation industry. The event provides an excellent platform to exchange thoughts and stimulates new ideas on the challenges that the current aviation industry is facing.  MIA hopes that the seminar will broaden international perspective and strengthen cooperation between aviation partners across the region, enabling Macau one step closer towards becoming the World Center of Tourism and Leisure through organizing the event.
Dr. Deng Jun, Chairman of the Executive Committee of CAM, extended warm welcome to the delegates in the opening remarks, and wished the seminar a great success.  He mentioned the road to build MIA into a medium to small size airport over the 20 years. Mrs. Patti Chau, Regional Director of ACI Asia-Pacific, delivered a welcome speech at the opening, and expressed appreciation to MIA's support.  Furthermore, Mr. Eric Fong, Director of Marketing Department of CAM, delivered a presentation on the successful experience of MIA, and shared the milestone of last 20 years' operation of the airport, letting delegates from the region to better understand the vast expansion of Macau tourism market.  MIA will continue upholding the mission of "Safety, Efficiency, Effectiveness" as always to achieve further accomplishment in the future.
The SEAS event includes networking workshop, panel discussion, and case studies analysis; over 120 airport representatives from the Asia Pacific region are attending the 3 day event.  ACI has invited well-known speakers to deliver speeches in fields such as challenges and opportunities of managing airport business, competition and collaboration between airports, how airports engage with airlines decision makers, and etc.; exploring route development opportunities for small and emerging airports through case analysis.  CAM representatives were also invited in the panel to exchange ideas and learn from other aviation professionals in pushing forward MIA development towards a sustainable future.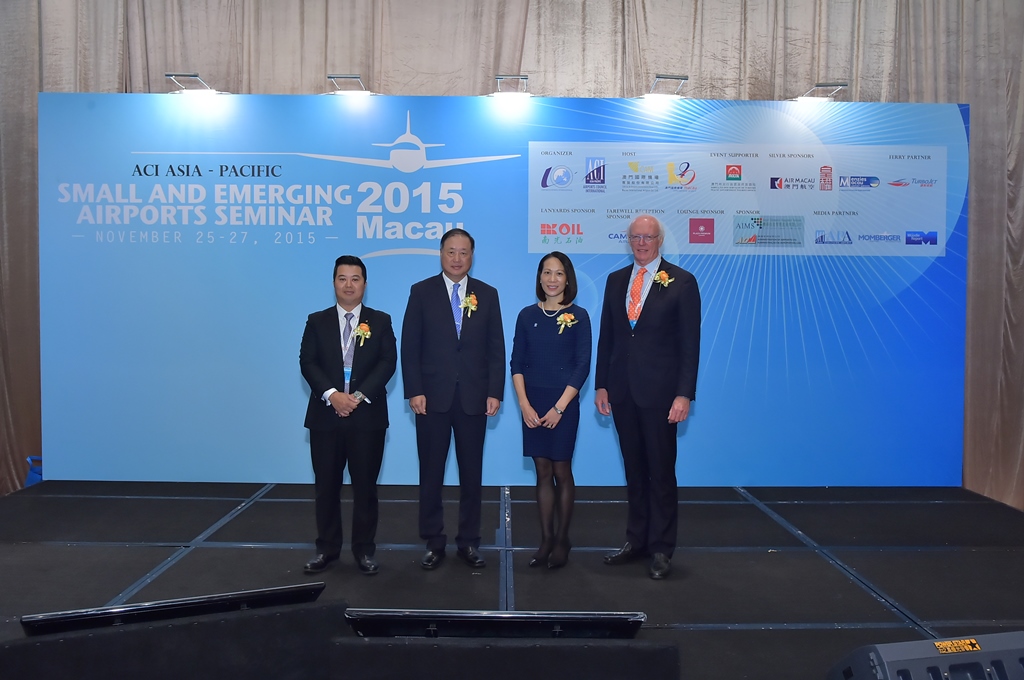 Group Photo: Mr.Peter Harbison, Mrs. Patti Chau, Dr. Deng Jun, and Mr. Eric Fong (from right to left).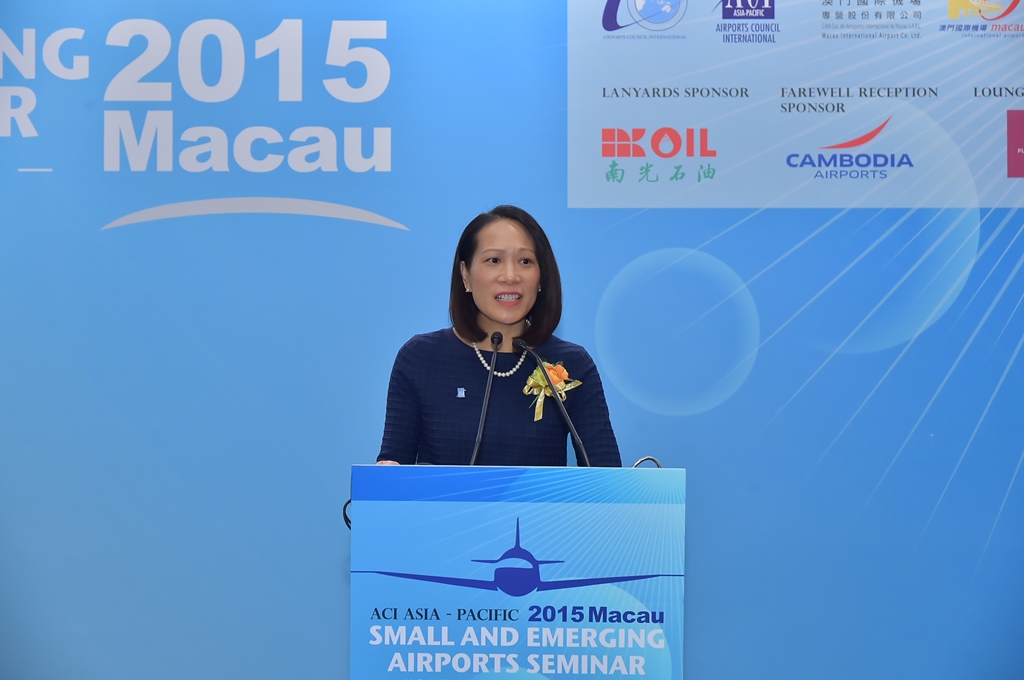 Mrs. Patti Chau delivering an opening remarks at the seminar.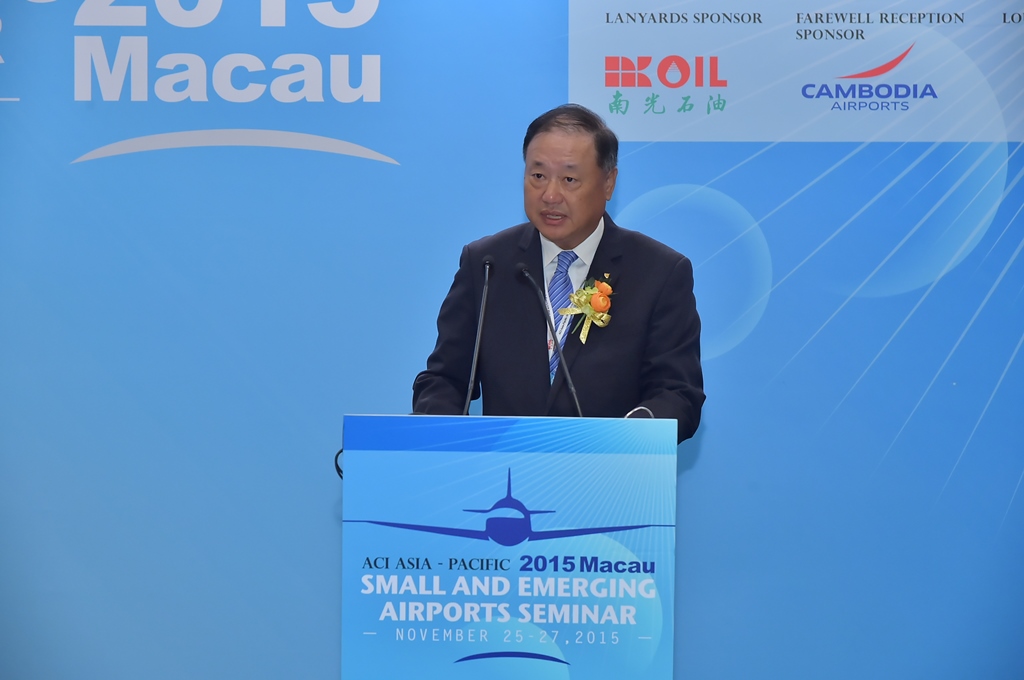 Dr. Deng Jun delivering an opening remarks at the seminar.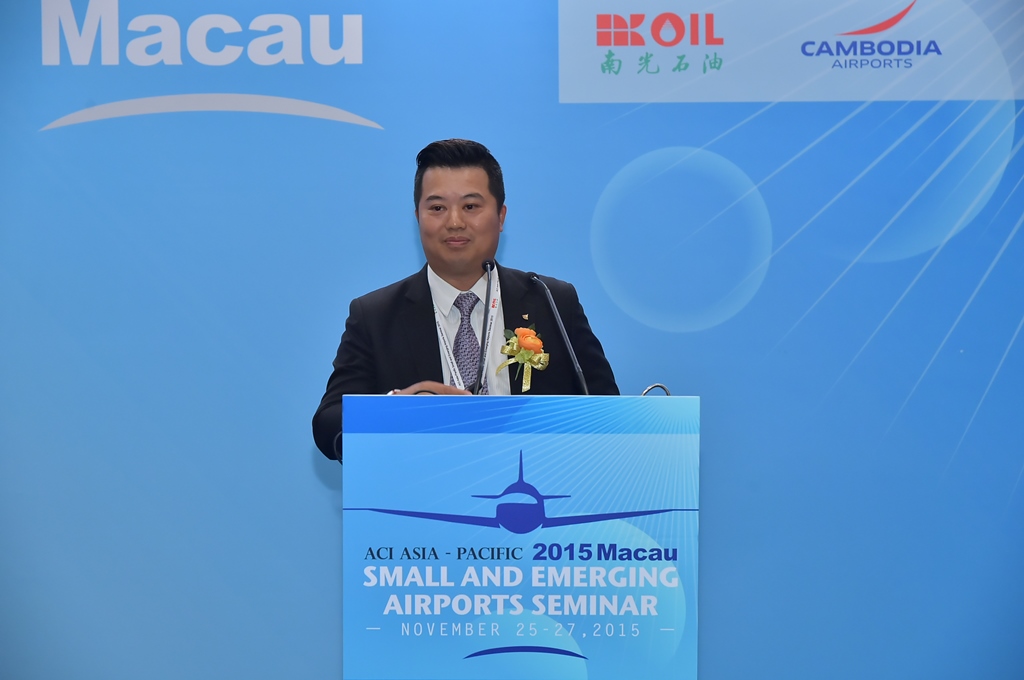 Mr. Eric Fong giving a presentation on the successful experience of MIA.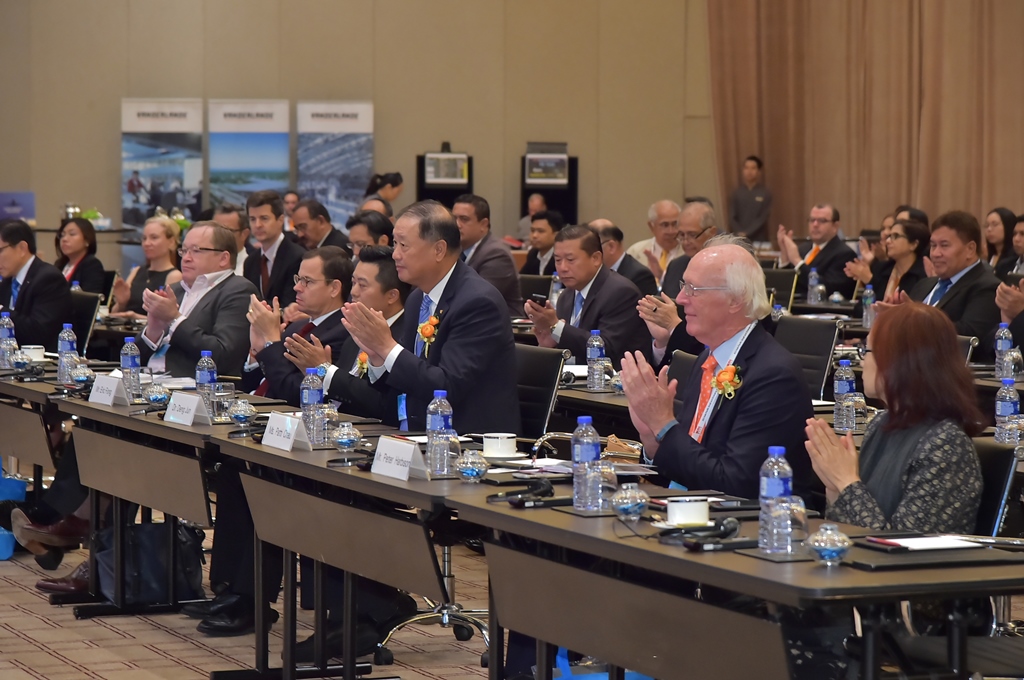 Meeting Venue