East Asia Airports Alliance
To cope with the rapid development of the aviation market and increasing demand for air transport services in the East Asia region, East Asia Airports Alliance (EAAA), a cooperative organization of leading airport operators from China, Japan and Korea was founded in Jeju, Korea in December 2001.
EAAA members hold regular meetings at least once a year and may hold additional meetings when necessary. Every year members takes turns to hold the regular meeting in which EAAA has actively worked together to improve air transport services and passenger services in the East Asia region through various topic research and opinion sharing among operation and management representatives from different airports.
There are currently 13 members in EAAA, including China's Capital Airports Holding Company, Guangdong Airport Management Corporation (GAMC), Shanghai Airport Authority, Hong Kong Airport Authority, Macau International Airport Co. Ltd., Dalian International Airport, Japan's Central Japan International Airport Co., Ltd (CJIAC), Narita International Airport Corporation, Japan Airport Terminal Co. Ltd., Kansai International Airport Co. Ltd. and Tokyo International Air Terminal Corporation, as well as Korea's Incheon International Airport Corporation and Korea Airports Corporation.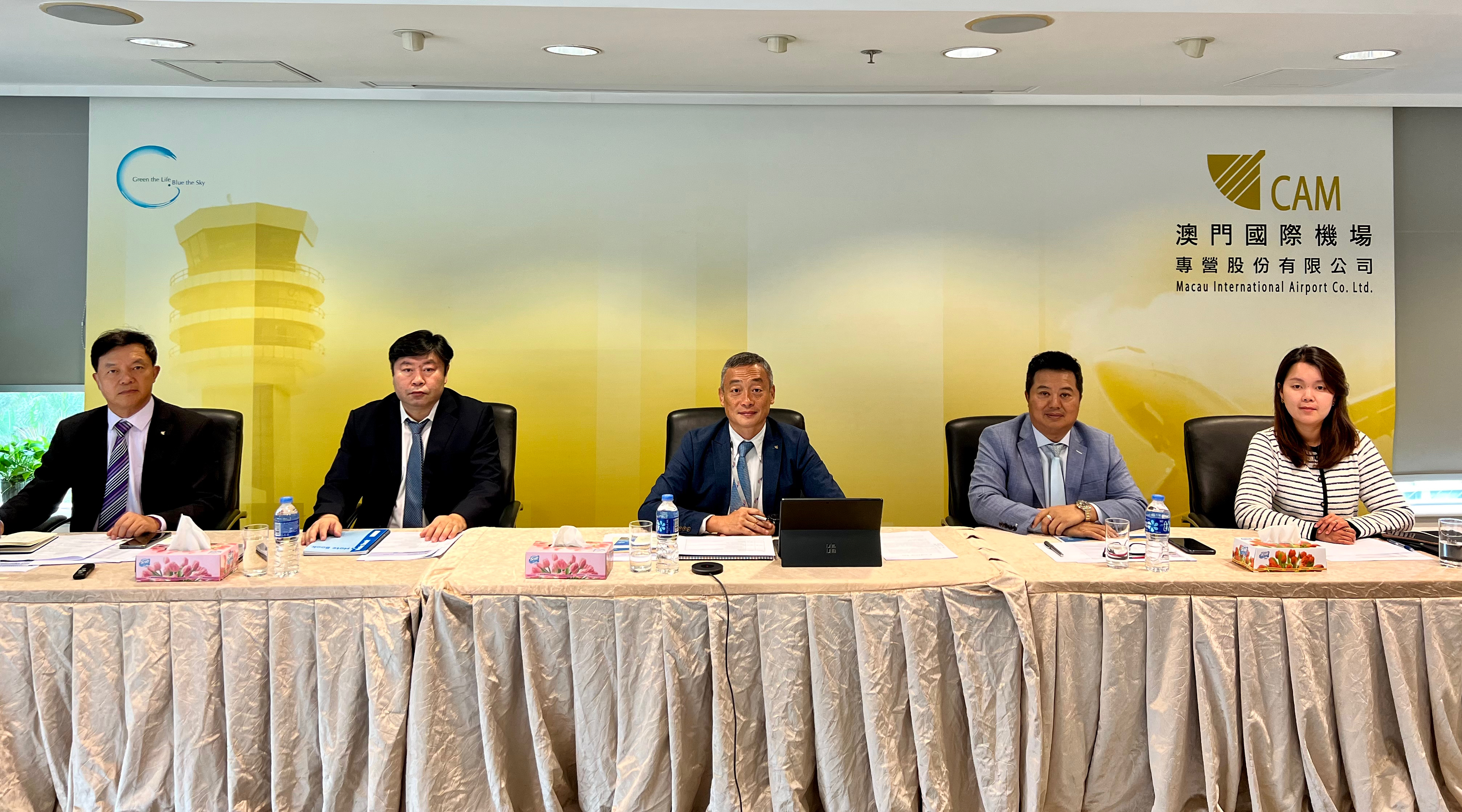 Coping with EAAA's meetings conclusions, MIA has carried out the following projects by far:
1. Combined airport website information among members
Links to members airports have been set up in MIA's website so that passengers traveling between East Asian countries can easily obtain necessary information of the respective airports. The airport websites are being translated into 4 languages with advice offered by the airports.
2. Standardization of airport signage
Members discussed the standardization of pictograms and wording for the future expansion and renovation of passenger terminals. MIA has completed the standardization of signage in 2006 and offers signage in 4 different languages based on the "EAAA Preference Pictograms and Glossary" that members compiled together.
3. Joint customer satisfaction campaign
Members exchanged ideas on how to provide better service quality for passengers and decided to implement a joint customer service campaign on the theme of "Feel the Asian Way" on 1st July 2005.
4. Cost efficiency issue
Members shared ideas on how to improve cost efficiency and maximize revenues. Besides, in order to understand present conditions of airports, a list of airport facilities - "Airport Facility Chart" was prepared.
5. Facilitating transfer flow
The EAAA member airports are experiencing an ever increasing role in facilitating the movement of transfer traffic especially among each other. As an alliance group, a homogenous approach to address the needs unique to this particular segment of passengers should be developed so that passengers do not need to re-orient themselves each time they transfer at a different airport. Member airports exchanged views and sought clarifications on transfer passenger flow of respective airports at the 5th EAAA Meeting. The issue of potential synergetic joint ventures on flow facilitation among member airports was discussed.
6. Airport marketing promotion
In order to enhance total utilization of each airport for sustainable development by meeting customers' expectation, members shared the best practices in every field of service facilitation at the airports.